Discussion Starter
·
#1
·
These aren't going to be life changing (maybe except for the console cover) but here's a few things I've bought:
Aluminum tire valve caps with the KIA logo- not bad for 5 bucks
https://www.amazon.com/dp/B08KS4PMZ...abc_TSBB9YP0F9A39235JN02?_encoding=UTF8&psc=1
KIA logo rubber car coasters
An armrest cover so I protect the original- and this even looks OEM. Takes a while because it ships from China, but worth every penny and the wait. Fits like an absolute boss, looks great, has no play to it. I'll post a pic of it later.

Item Fit For For Kia K5 2021 2022. I will for you to solve as soon as possible. I will reply within 24 hours.
And these metal K badge overlays that fit over the ones already on the car- no need to dick around with removing the originals- these just stick over them with 3M VHB tape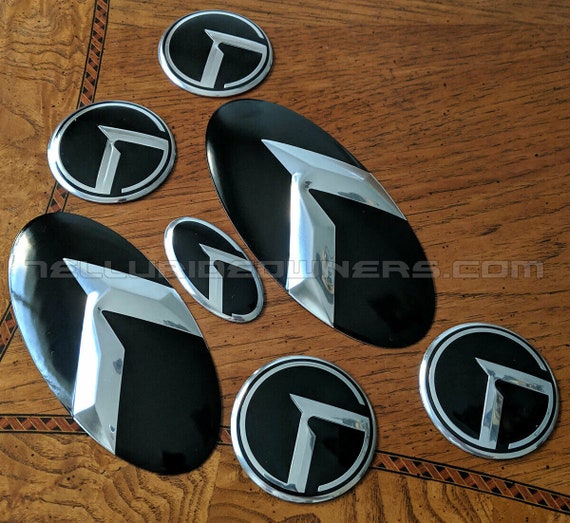 *************************************************************************************** Please leave a note with your order stating the YEAR and MODEL of your Kia. This set does NOT fit the Kia Stinger. For the Stinger, please see the listing at the following link:

www.etsy.com
I have a pic of the badge overlay on my K5 in the "pictures" section under the "onyx black" thread. It looks sharp.
Just a few accessories I've found to heighten the experience a little. I just purchased a California Car Duster to help keep Babydoll shiny in between [brushless] washes... I'll let y'all know how it works out.